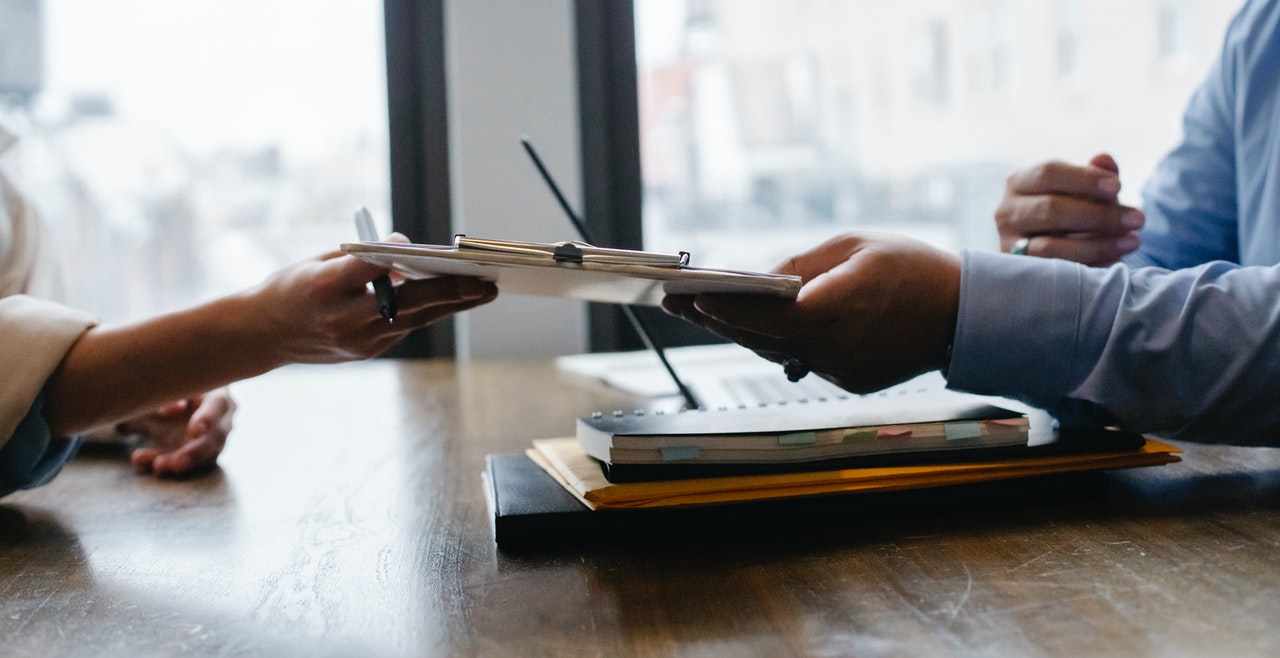 Aug 27, 2021
Discover The Best Online Middle School Curriculum Here
The popularity of online education extends beyond adult learners. According to statistics, the number of middle school kids enrolling in online courses is quickly increasing. More parents turn to online schools, homeschooling, or hybrid programs to give their children a customized, flexible, and self-guided education. That fits their children's varied requirements.
Blended or hybrid programs mix online and face-to-face learning components. These programs provide students with the flexibility and autonomy of self-guided online study without requiring them to forego the conventional classroom's social and collaborative learning environment. It is advantageous for students who need to make up missing or failed classes or gain additional credit by enrolling in courses not offered at their institution.
Students who struggle socially may discover that online tutoring removes some of their everyday stress and enables them to achieve at their best. While elementary school is the base of a child's education, the middle school serves as a bridge between elementary and high school.
An online middle school gives students the chance to get personalized instruction. This online learning assistance can save the valuable time of students, and students can focus on other practical tasks.
It also enables students to select new subjects to study while avoiding familiar ones. This educational setup encourages students to learn more and allows them to create their timetables. Furthermore, not being limited to a single classroom provides children with an endless atmosphere, which may help avoid monotonous routines.
In this article, we are going to discuss What is an online middle school curriculum? And the best online schools that offer middle school courses.
What is an online middle school curriculum like?
An online middle school curriculum focuses on building upon what kids learned in elementary school. At the same time, it also introduces new topics and more complex ideas to prepare them for high school-level courses.
Online middle school helps students benefit from early exposure to the world of technology. Also, it introduces the student to the realm of Independent Learning and allows the student to customize their learning style.
Online instructors can also immediately detect each student's difficulties and offer the necessary tools and support to overcome the problem. Also, students studying online middle school programs learn equally like any other regular student.
It is the stage at which students get exposed to a whole new method of learning. In contrast to the primary school teaching style, students are free to choose courses and the traditional curriculum, which comprises English, Maths, Science, and Social Studies.
The main goal here is to assist students in building a feeling of independence by giving them greater freedom in selecting the topics they want to study. The middle school focuses on fast physical, emotional, and intellectual development. It is when students begin to discover and explore specialized and individual learning styles and preferences and improve their autonomous learning abilities.
The integrated learning that characterizes academic life in the early grades developed and expanded in the middle school years. Teachers and students create deeper connections within and beyond subjects.
Online middle school is an environment where a demanding but flexible and broad-based learning platform is maintained to embrace information acquisition. No traditional learning environment can match the excellent level of flexibility and convenience provided by online middle schools for beginners.
The low cost of enrolling in such schools helps you get an ideal option to get the finest middle school education attainable. Also, when you study online, you can adjust the speed of learning to meet the requirements of your future career.
The flexibility to adjust the speed of learning based on one's requirements also enables students to rapidly browse through course content that is simple for them to spend more time on challenging topics.
It also reduces pressure on students who may struggle to keep up with a general speed set for the whole class. Individual attention and more comprehensive assistance from instructors are given to students in an online setting.
Teachers who use real-time course management systems can offer suggestions to students and their parents in a shorter time, allowing for quicker development of students.
Children who have registered in an authorized online middle school may transfer classes to any other school in the United States.
Core academic classes typically consist of a group of four or five with two to four other courses. They can be either elective, supplementary, or remedial education classes. Some students begin studying a foreign language or advanced math and science courses.
Most also offer "honors" courses for motivated and talented students, where instruction is more significant. Thus, the enrolled student should do considerably more. After completing middle school or junior high school, the student advances to high school.
Middle schools educate students in grades 6, 7, and 8.
6th Grade
Sixth grade is generally the commencement of middle school, with students ranging in age from 11 to 12. Students in sixth grade are exposed to essential language arts, health, mathematics, science, social studies, and physical education as they prepare to enter middle school.
Sixth-grade children are encouraged to be inquisitive throughout this preparation year of education, developing critical-thinking abilities via problem-solving exercises. Students get exposed to a new method of learning in grade six. Students often have separate instructors.
7 Grade
It is the seventh school year after preschool, and students are typically between the ages of 12 and 13. 7th grade is usually the second year of middle school and serves as the next crucial step in students' preparation for high school.
Students start to improve their critical thinking abilities and better grasp the more significant connections between science, mathematics, and literature. Also, they begin to improve their listening, reading, writing, and speaking abilities and learn how to create study habits and set personal objectives.
8 Grade
It is the final year before high school and is also known as the eighth year of schooling. The program suits intelligent students for the transition from elementary to high school. A greater emphasis is on understanding, critical thinking, decision-making, and problem-solving abilities.
Students get exposed to a more extensive range of writing styles and literature, higher mathematical topics. These include algebra, inquiry-based scientific teaching, and broader historical ideas and events via the U.S. and global history.
What are the Best Online Middle Schools?
Time4Learning's online middle school program offers thousands of interactive courses and engaging exercises. The core subjects include math, language arts, science, and social studies as part of the complete middle school curriculum.
Time 4 Learning's online middle school program is a flexible, student-paced approach that can suit various student types, learning styles, and homeschooling methodologies.
Time 4 Learning's middle school curriculum provides students with a well-rounded education that meets all state requirements. Students may study autonomously due to the student-paced, interactive approach, including tutorials, virtual laboratories, reading and writing assignments, and more.
Parents may access various valuable tools and information, such as comprehensive lesson plans, activity planners, curriculum calculators, student records, and reports.
Time 4 Learning has an automatic grading and records system that enables you to keep track of a student's development, generate reports, and build homeschool portfolios quickly.
Florida Virtual School, middle school curriculum, offers a wide range of core, global language, elective, advanced courses. These courses are taught by licensed instructors who give individualized teaching and one by one assistance to the students in the online classroom. These courses are suitable for individuals who may require more flexibility, some challenge, or who may do well outside of a conventional classroom.
Florida virtual schools can interact with students through phone, email, and SMS. Students get direct teaching, communicate with peers, and participate in activities during interactive live video classes.
Florida virtual schools courses offer exciting and dynamic material with an online curriculum that drives learning with real-life applications, promoting mastery before going ahead.
It allows students to pursue their unique route to learning via a range of flexible and full-time alternatives.
This online school has over 20 middle school clubs and planned school programs online and in person. These extracurricular activities are accessible to all school students and may help students prepare for the future by rounding out their academic experience.
Students may do research for the Science Fair organized by Florida Virtual School, study programming language in Coding Club, or get experience in print and video production via middle school student publications and broadcasts.
The Keystone middle school program, which serves students in grades 6–8, inspires and encourages them to acquire the skills necessary to thrive in high school and beyond.
The keystone school curriculum provides students with a complete middle education system and specific courses to complement their conventional or homeschool education. Individual lessons are also available to enhance a student's traditional or homeschool education.
Keystone's engaging curriculum assists middle school kids in achieving academic success at this crucial time in their lives. This online middle school also provides Education that is Flexible and High-Quality.
It provides a comprehensive middle school education for students enrolled full-time in the curriculum for grades 6 through 8. This curriculum covers language arts, mathematics, science, and social science for each grade level and various optional and advanced courses, with over 35 classes offered.
Students may enrol in online middle school at any time, giving them the freedom to study on their own time and taking up to a full calendar year to finish a course.
Online middle school courses follow a learner-centred approach informed by current educational research. Also, it satisfies high K–12 online learning standards. Keystone School is concerned about your student's internet safety and privacy. The online learning environment is not only engaging and effective but is also secure.
A student who tried but did not pass a middle school or high school course in such a critical topic is eligible to regain those lost credits and get back on path via Keystone's Credit Recovery classes.
Obridge Academy is an approved online school that offers a superior online learning experience that considers each student's unique learning style and educational requirements.
For students in sixth through twelfth grades, Obridge Academy provides a rigorous course of study that includes college prep academics and Honors chances. Students at Obridge Academy benefit from customized, one-on-one instruction and learning, which is uncommon in a homeschool environment.
Obridge Academy provides high school college prep, honors academic programs, and middle school curriculum choices. Also, online and content-based common core linked courses encourage critical thinking. They get support from compassionate instructors who will develop one-on-one connections with each student to ensure a pleasant educational experience.
A student that chooses to homeschool will find an extensive and diverse curriculum to be a helpful resource for their requirements. Obridge Academy utilizes the Blackboard Learning Management System, the world's most popular interactive learning platform. You will create a portfolio for post-secondary applications and interact with others in your classes through the Discussion Board function in LMS.
Obridge Academy is a customized distance learning school that serves home school families, private and public schools, tutoring centres, students pursuing personal life objectives in acting or sports, and families living abroad. Obridge Academy is entirely dedicated to students' learning needs and can help special needs students and those pursuing AP credit.
Obridge Academy offers a broad community of learners with interactive, media-rich, college preparation, and educational opportunities. Primarily for grades 6-12 in a flexible, student-centred learning environment. It also does not discriminate against students based on race, colour, religion, age, gender, national origin, or any other particular point by federal, state, or municipal law in educational services.
Connections Academy's online middle school curriculum stimulates curiosity and assists students in becoming resilient learners, capable of flourishing in a changing world and starting to take greater responsibility for their learning.
Connections Academy assists students in recognizing their potential as well as the numerous opportunities available to them. As Learning Coaches take on a more supporting role, lesson instructions are now provided directly to students. As they go towards high school, middle school students should lead in their academics and high standards.
Virtual middle school students begin working directly with highly competent subject area instructors for their courses, but they continue to get general assistance from counsellors or advisory teachers. They actively engage in teacher-led virtual teaching and review sessions using our live lesson technology, which provides more precise educational help and allows students to interact and collaborate with classmates.
In the middle school curriculum, students are exposed to a wide range of topics and activities, allowing students to broaden their knowledge. Students in online middle school programs may choose from several optional courses and participate in various online clubs and activities. They may participate in groups that broaden their horizons in unexpected ways, such as participating in Mathematical Olympiads or writing for the school newspaper. Furthermore, talented students have access to high school level classes and may begin to earn high school credit, subject to the permission of their counselor.
The Ogburn Online School offers an online middle school curriculum, as well as a self-paced middle school program that gives you all you need to obtain a high-quality education from the comfort of your own home.
The Ogburn Online School will be regarded as a premier supplier of creative hybrid and distance learning teaching, providing flexibility for students to develop intellectually and personally in a unique educational atmosphere that promotes academic rigor while encouraging student uniqueness. A student may get a fully certified education from the safety and convenience of your own home, thanks to a specialized private school curriculum.
A customized online middle school curriculum guarantees identifying which course content is most suitable for a student's present academic level, future objectives, and, most importantly, preparedness for moving to the next academic level.
Sterling Academy is a private online middle school that accepts students in grades 6-12 from all around the globe. Students may access their accounts from any computer or device with an internet connection, 24 hours a day, seven days a week. They may also learn via webinars and interactive exercises, in addition to more conventional study methods.
One course credit at Sterling Academy is equal to two semesters of study in a subject. Based on the requirements of students, the school provides variable grade-level completion timetables. Student-controlled learning allows students to study at their own pace while also accommodating non-traditional private or family schedules. Whether students study from home, overseas, from a hospital bed, or on the road studying, performing, or competing, they can get the same education they would get at a traditional middle school or even better.
Traditional middle schools usually do not provide the variety of courses that Sterling Academy does. A student may complement necessary core learning with courses ranging from global languages to digital arts to customize their academic path.
The years between elementary and secondary school are critical for student development.
Instructors have the freedom to arrange one-on-one consultation sessions with students; sterling students will get as much help as they need to learn facts and concepts.
For children in grades six through eight, NFC Academy provides an excellent educational experience. The online Middle School curriculum prepares students for the transition to high school.
Students will like that their whole curriculum, including virtual laboratories, is available on their computers. They will also benefit from supplemental math instructional films, which offer more examples and are in addition to the curriculum and teacher-provided instructional material.
NFC Academy's online courses are accessible anywhere you have a computer and an Internet connection. All work is completed online, including virtual laboratories for science courses. Aside from teaching inside the academic program and your instructor, supplemental math videos will be available for further assistance as required.
The online middle school curriculum at Acellus Academy will prepare students for high school by expanding on topics and ideas acquired in elementary school. Students will study arithmetic, language arts and reading, science, history and social studies, and health and physical education courses.
Prism Diagnostics technology is used in Acellus Academy's online courses to identify and fill students' knowledge gaps. This approach results in a personalized learning experience for each student and captivating videos and interactive course materials. Your kid will get the following benefits as an Acellus Academy student:
The Acellus method ensures that a student thoroughly understands each topic and subject before moving up a grade. Acellus Academy guarantees that its students get the finest education possible by collaborating with some top instructors.
Conclusion
Online middle schools help students bridge the gap between elementary and high school while learning at their own pace. Middle school is crucial for making a smooth transition to high school. Students will improve their time management abilities as well as their study skills. Middle school classes are more demanding, requiring more time to complete assignments. Students discover their academic talents and limitations during middle school, so it's critical to ensure they're adequately supported and developed. Middle school, in many situations, lays the groundwork for high school and beyond.
Keeping that in mind, we have included some of the best online middle schools in this article. Which one are you planning to join? Comment down and let us know.