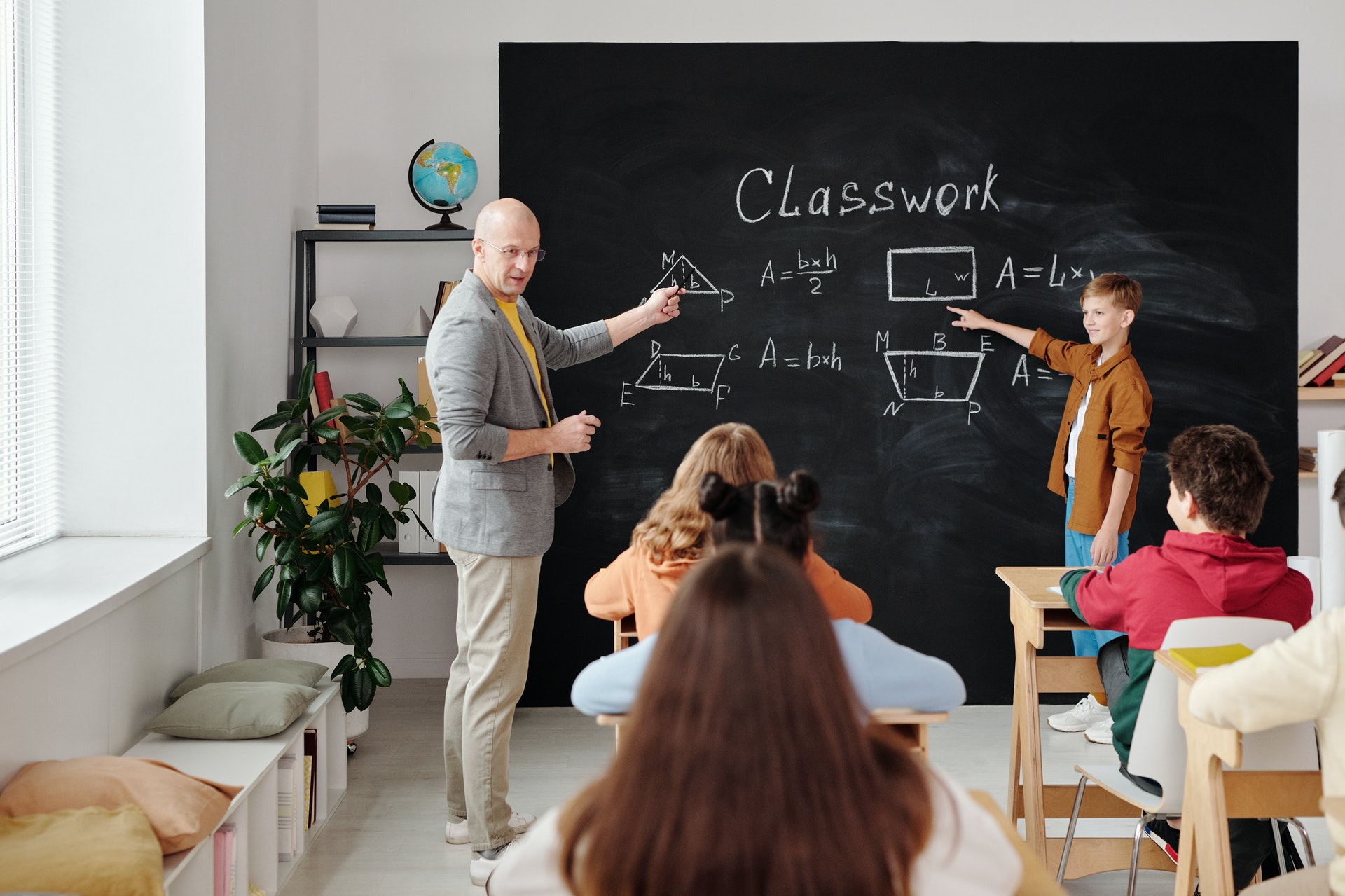 Feb 16, 2021
Things You Should Know About Summer School Online Courses
While summer breaks give students a chance to relax, taking up summer school classes seems like a wiser idea. Moreover, taking up online summer classes can give students a chance to get ahead without sacrificing their vacations.
Putting up extra efforts and pursuing coursework during vacations can earn students extra credits. Not only that, the benefits of joining summer school classes are plethora— a chance to graduate early, time to focus on rigorous courses being few of them.
If you are planning to enroll in a summer school program, it is substantial to understand that you are not limited to choose the courses offered at your own school. Online summer school programs can save you a great deal.
Moreover, you can choose and enroll for courses available at a community college, or even an Ivy League. You can conduct your own research and find an equivalent course, matching your original coursework. The credits earned in the summer school courses will be transferred to your home school after course completion.
The flexibility of online summer classes lets you learn from the comfort of your home. Most of the students enroll to get ahead or prepare well in advance for the next semester. Read on to know why you should enroll in summer classes online.
Why should you enroll in summer classes online?
There are many reasons why you should enroll in summer classes online. Let's list them below.
Tackle tough courses in less time
Summer classes can help you get ahead of schedule. The course structure is designed to fit in all the concepts taught in traditional semester classes, in a four to the six-week timeframe. The shorter-term curriculum can challenge students to perform well, and accelerate their learning pace. Pursuing rigorous courses through online summer classes can be helpful to students who can not manage the course load during the regular school year.
Graduate ahead of schedule or in time
Graduating early can save you time as well as the overall tuition money. Enrolling in online summer courses can help you finish up your coursework before your planned schedule.
Also, students who have a backlog and are lagging behind can take up summer classes to graduate on schedule. However, it is recommended that students go through the syllabus and prepare for what is coming up next. It will help them knock out short-term, compressed summer courses.
Plan out your strategy to pace yourself
Online Summer courses help students tackle heavy course load while enjoying their vacations. Enrolling in a rigorous and demanding program over the summer will help you retain the information and consequently, score better grades. Try taking up courses which you think will require more hard work and time.
For example, if you are planning to make your career in the STEM field, try taking up Mathematics or other complex subjects. Learning them over the summer without a full semester course load to tackle will help you give all your time and attention to the summer course.
What makes online summer classes different?
Enrolling in a summer class with no gap after completing the spring semester is not for everyone. Dealing with the short-term, condensed courses and learning concepts in a short time frame might bring challenges unknown.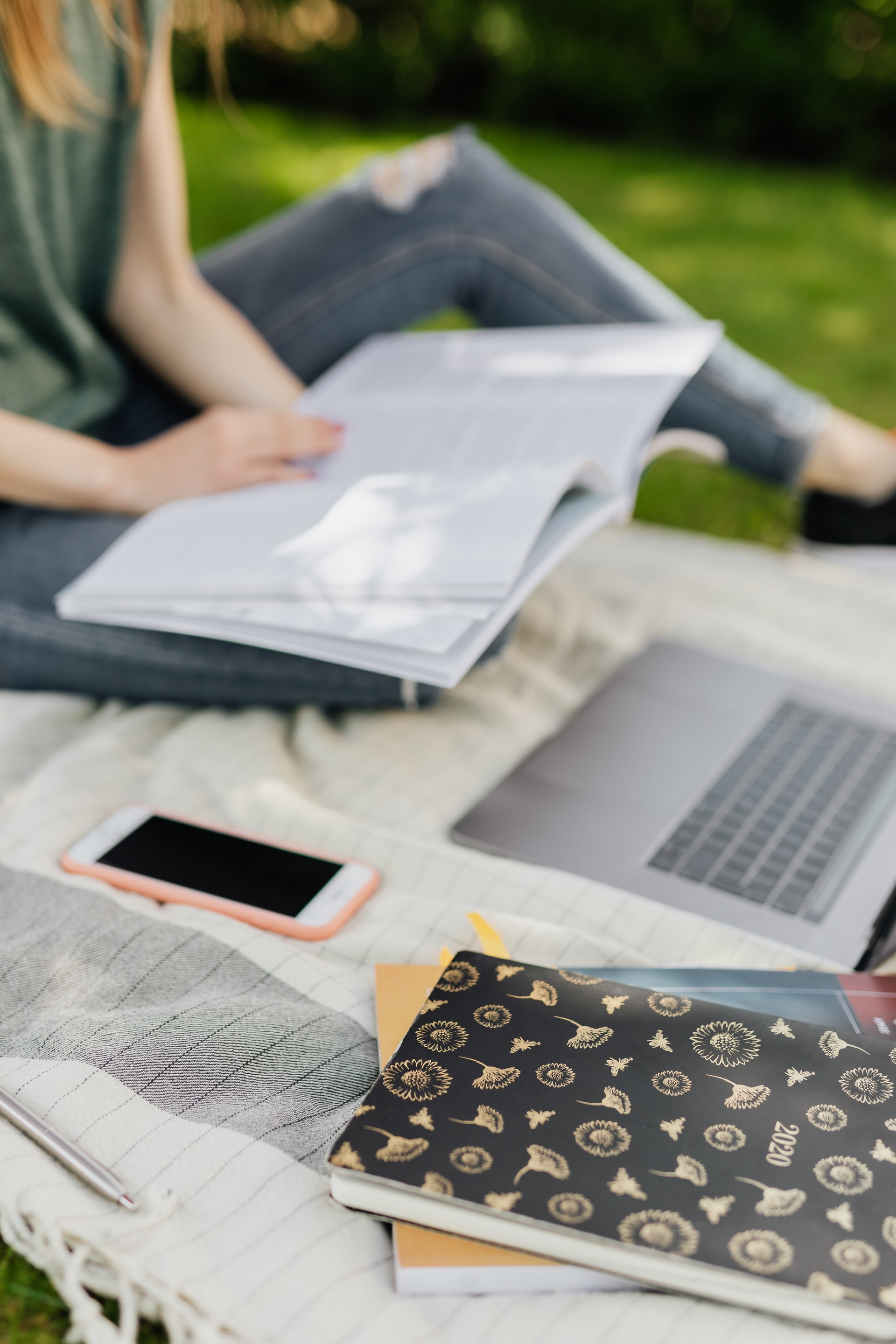 However, it is necessary to know how online summer classes are different from regular classes offered during the school semester. The below points will make you understand what you should expect from summer classes before you commit.
The length of traditional class terms is divided into two semesters — The Fall and Spring semesters, 15 weeks each. In online summer classes, the entire coursework is condensed to be taught into six to ten-week terms.
The workload during regular semester classes allows students to learn through assignments, tests, etc. spread over a 15 week period. However, the short time frame of summer classes leads to a larger workload, piles of homework, and assignments all to be done in a short period of time. Don't let a lab, test, or quiz all happening in a fortnight take you aback while pursuing a summer course.
Taking a traditional online course will cost much more when compared to online summer classes. An online course can cost anywhere between $300 to $400 per credit hour. On the other hand, an online summer course will cost less.
What are the best classes to take during the summer break?
Tackling difficult courses during summer breaks might be one way to distribute the heavy workload during regular classes.
However, taking up electives or pre-requisite classes can be a great idea to complete the easier courses and get them out of the way. Taking up easier courses during the summer helps students declutter their spring and fall semesters.
Also, you will be prepared to take up the rigorous ones and prepare your mind well in advance for the fall semester. If you are someone who wants to tackle the easy ones first, go for courses like Physical Education, Anthropology, Macroeconomics, Interpersonal Communications, etc.
The lesser-known advantage of enrolling in a summer class is that you will not have to compete for popular classes that fill up too quickly. It might be a life savior for students who want to take a class that might get closed during regular semesters.
So, lay your hands on all the popular courses online like Literature, Astronomy, and Niche topic courses before all the seats are gone.
Online summer classes might also be a great way to get courses with heavy workloads off the shoulder. Classes with huge lab components might be a great choice to knock out during summer breaks.
These classes are often too difficult to schedule during regular semester classes. Enrolling in summer science classes like Biology, Physics, Chemistry, or Generics that require additional lab work might be a great idea.
If you want to learn something off the beat and utilize all your creative juices over the summer, go for fun and exciting courses. The perks being, you can earn extra credits without much hard work and enjoy your vacations.
Learning something fun and creative might be therapeutic to students who are tensed about the heavy workload that lies ahead. Online summer courses like creative writing, photography, and film studies might be a great choice to kick start your journey towards a great semester.
Lastly, most of the students use their summer breaks to learn the subjects they dread. These courses are often too rigorous to tackle during regular semesters.
Focusing on more rigorous courses without diverting attention to other courses over the summer is a wise idea. Take up courses for advanced programming, foreign language, and calculus during the summer breaks, especially if you are doing only one class.
What are some tips to make the most out of online Summer classes?
Summer Classes require you to follow a learning rhythm completely different then what you follow during the regular school year. Since you will be facing a heavy workload, it is substantial to strategize your summer learning journey. Here are a few tips you can follow to make the most out of your summer classes: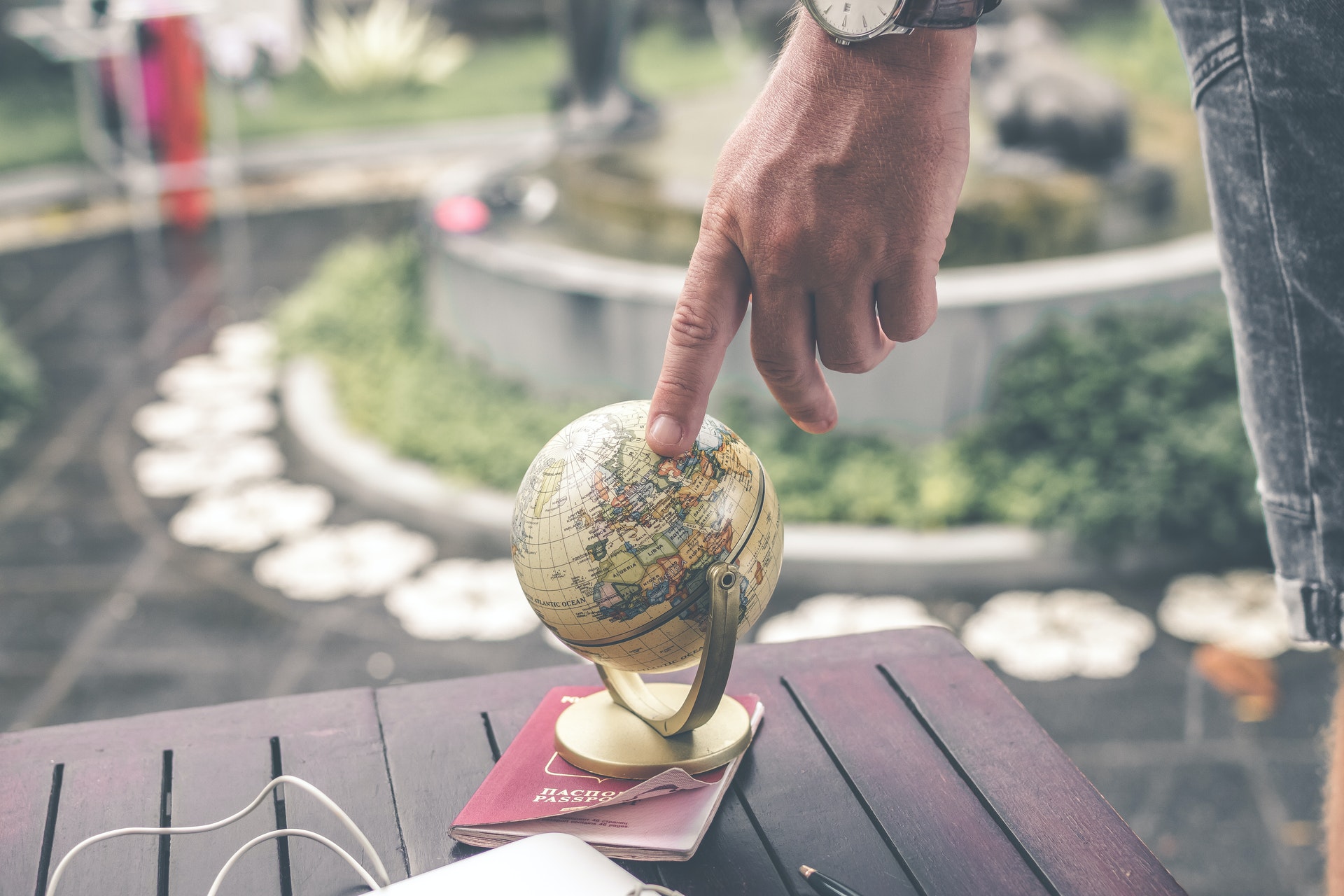 Set your learning goals right:
Before you jump right in, it is necessary to set some goals for your course. What do you want to learn, why exactly are you taking this course? Reflect and think about your goals for your summer classes just as you do for your exams.
Plan your schedule both for studies and social life in advance:
You obviously will have to put a lot of effort to learn a course in 8 weeks that would otherwise have taken double the amount of time. However, it is not wise to immerse completely into studies and forget about your social life. Try planning out your schedule ahead of starting the coursework. Do not forget to include fun stuff. Note down the dates for quizzes and assignments and work backward.
Make the most out of your resources:
You will find plenty of materials related to your coursework on the internet. Identify all the resources that might help you study effectively. Consider practice questions, handouts, class notes, video lectures, and all other resources available. Know why each of the resources is important and how it will help you. It will ease your study plan.
Expect to deal with extra work:
Most of the online summer school classes require the students to read extra material. Most importantly, prepare notes and summaries as the teachers will focus on important sections of the subject. Improve your speed-reading skills in order to prevent any backlog.
Take breaks and have fun:
Focusing on studies while all of your friends are having fun can be difficult. However, instead of burying your head in books, take regular breaks. These breaks will keep you motivated and increase your productivity. Go for a walk, a movie, catch up with your friends or take a power nap.
How to transfer summer school credits to your home school?
To get the credits earned during online summer classes transferred to your home institution, follow the below steps.
Search for courses that equivalent to the material of course offered at your home institution. This course should meet all the credit requirements. Try searching for similar courses from a number of online platforms. Compare the course structure and choose.
After you have chosen a course, talk to your Registrar or Academic Counselor regarding transfer policies. Most of the school's transfer courses with good grades. Students are often not allowed to redo the classes from other institutions. Knowing your institution's transfer policies ahead of registering for a course will help you save both money and time.
You will need to present a written approval. So, before registering and scheduling your course at the transfer institution, get approval from your home school.
In some instances, you may have to apply for admission to register for summer classes. Check with your transfer institution's registration department to know if admission is necessary.
Fill up all the required forms properly. Most of the transfer institutions mandate for the student to fill up a course approval form prior to registration. Obtain all the necessary information from the transfer institution's admission/registration office.
Visit your transfer institution's official website and check the course structure, starting and end dates. Also, check the payment deadline. Pay the course fee well in advance and register.
If required, research a bit about your transfer institution's financial aid policies. Most of the transfer institutions do not provide financial aid to guest students. However, they may be eligible for aid through their home institution. Check with your home institution's Financial Aid Office. You may also request a Consortium Agreement.
Lastly, apply for an official transcript. The transcript from the institution you are pursuing your summer classes from will help you transfer your credits to the home institution. Your home institution will evaluate the transcript and approve the credit transfer.
FAQ'S
How many classes or credits should a student take over the summer?
That solely depends on the student's learning pace and capabilities. Most of the students tackle a maximum of two classes over the summer. Since the course structure is condensed to fit in an eight to twelve-week timeframe, it requires extra hours to keep up the pace.
So, the student has to consider his or her aptitude within the subject area. Moreover, the difficulty of the course material should also be considered. It is easy to tackle more than two less difficult classes than tackling one difficult class.
How are the workload and expectations different in summer classes compared to regular semester classes?
Usually, the workload during summer classes is much higher than the workload during regular semesters. The entire coursework is distributed over a 15-week timeframe during regular semesters.
However, a summer class will make you complete the same coursework in half the amount of time. All the Assignments, quizzes, and lab works are often scheduled within a single week during summer classes. So, it is quite challenging for the students to tackle the workload. The requirements and expectations are otherwise similar to classes during regular school semesters.
How long is online summer school?
It completely depends on the state and the institution that offers online summer classes. The length of summer classes may vary between 3 weeks to 12 weeks depending on the course structure and material. Summer classes begin in mid-July and last till August.
Summer classes for high school students are 5 hours each day and 5 days each week. However, elementary and middle school students have summer classes for 4 hours each day, 4 times a week.
Where should you take online summer classes?
There are a plethora of institutions that offer online summer classes. From Ivy League's to community colleges, all of them offer online summer courses.
However, it is substantial to understand the credit requirements back at your home institution before registering for a course. You should talk to your counselor and search for courses equivalent to those offered at your home institution. Commit thorough research before getting registered.